Last updated on November 27th, 2019 at 02:48 am
Trying to find the best place to buy nootropics from? Wondering how many of these stores are safe and trustworthy? When looking at where to buy nootropics online you should know that not all stores are safe and reliable. Not only that, but a lot of them don't offer the best bang for your buck.
Luckily, you found the right page. We've done our research and hand-picked only the most reputable vendors. You can find the curated list down below. But if you're in a hurry then feel free to check out our top picks.
Our Top Picks
Liftmode is a great place to buy from and it's made even better thanks to their generous 15% coupon code. Just click the link to reveal the coupon.
Vendor Criteria
Before we list the top suppliers, here are the factors we used to assess each of them:
1) Service
Service goes beyond just having good customer support. It also includes factors such as:
How well a store ships its nootropics, i.e. if it's protected with bubble-wrap or something similar
Refunds in case your shipment gets lost, stolen, or you receive the wrong product or a bad batch. A bad batch can mean the nootropic doesn't smell, taste, or feel right.
Customer loyalty – If they offer discounts for returning customers or for customers referred from certain sites, like this site for example.
Trustworthiness – Based not only on reputation and reviews, but also the motives of the company.
2) Selection
How big and diverse the vendor's stock is. The best nootropic suppliers will carry almost all the popular nootropics on the market today. Namely, some of these popular nootropics include Phenibut, Aniracetam, Noopept, Adrafinil (Modafinil alternative), Agmatine, L-Theanine, and more.
Moreover, some stores may also offer experimental or research drugs like NSI-189, Dihexa, Flmodafinil, and Cerebrolysin. However, these experimental drugs cannot be classified as nootropics due to their scarce research and data.
3) Value
What you're getting for the price you paid. The best stores to buy nootropics from offer more bang for your buck. What's more, they have discounts for bulk purchases allowing you to save even more. This is very useful if you know you respond to a nootropic and want to buy a large quantity to serve you a long time.
4) Safety
The last factor is safety. This is a very important concern when buying nootropics online. And the best way to verify a nootropic's safety is with a certificate of analysis (CoA). The CoA assesses the nootropic's purity and conformity. Also, it usually tests for heavy metals and bacteria.
For this reason, you should only buy from stores that list a certificate of analysis on their website.
If not that, then at least the ability to request one, either via email or some other feasible way. Ideally, they should provide 2 CoAs, one in-house and one 3rd party.
1) Nootropics Depot
2) Pure Nootropics
3) Double Wood Supplements
4) Liftmode
5) Absorb Health
6) NOOTRO
7) BulkSupplements
8) Mind Nutrition UK
9) iHerb
10) Nootropics.com
11) PureBulk
12) Amazon
13) Peak Nootropics
14) NewMind
15) eBay
---
Nootropic stores no longer in business
---
1) NootroStop
2) Powder City
---
Nootropic stores to avoid
---
1) Smart Powders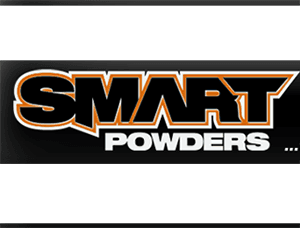 Smart Powders is an independent nootropic store that lists many nootropics, in both bulk powder and pill form. They stock most of the common racetams except for Piracetam. They also have sales from time-to-time so make sure you sign up for their newsletter to know when a sale is happening.
Warning: Many users on reddit are experiencing problems with smart powders. They are complaining that their orders have not been shipped or the wrong product was shipped.
2) Cerebral Health
Cerebral Health is a bulk nootropic store that stocks a lot of common nootropics and uncommon ones as well, such as Bulk Galantamine. They have a great selection, are somewhat expensive. For a lot of bulk nootropics listed on Cerebral Health, you can usually find them in other stores for much less.
Warning: A number of customers from around the web have had issues regarding the quality or purity of their nootropics purchased from Cerebral Health. Cerebral Health's choline bitartrate was found to contain diphenhydramine, a drug used in Benadryl. Buy from Cerebral Health at your own discretion. Source.