Last updated on February 22nd, 2020 at 09:41 pm
The professional gaming industry is becoming bigger and bigger as more people recognize that gaming is a respectable eSport. Tournaments offer hundreds of thousands if not millions of dollars as top prizes and many will compete vigorously to earn first place. Games that are recognized for their eSports include first-person shooter, Moba, sports, and real-time strategy. Many of these video games require great focus and reaction time like Counter-Strike: Global Offensive while others require the ability to multitask with ease and perform several actions per minute like StarCraft 2. Many gamers are using caffeine such as redbull or coffee as gaming nootropics, but caffeine alone isn't enough.
Of course, when there's money on the line you can bet that some gamers are going to do whatever it takes to win the top prize and that includes taking stimulants and ADHD medications such as Adderall or Ritalin, however, these medications may not be the best at improving performance and in some cases can actually worsen it. Stimulants cause dopaminergic and noradrenergic neurotransmission to increase in the brain. While increased dopaminergic activity is desirable, too much increased noradrenaline is the last thing someone trying to win a tournament needs as it can increase anxiety making someone jittery and uptight. This is especially important in video games that invoke the flight-or-fight response like counter-strike.
Furthermore, Adderall can cause neurotoxicity, dependence, and even addiction. Even Ritalin can cause dependence and addiction. Not only that, but these drugs are well known to cause tolerance to build up. The more and longer you take these drugs, the less effective they are. Because of this, ADHD drugs are not useful for improving gaming performance in the long-run. However, there are several supplements, herbs, and nootropics that can improve gaming performance while being safe and effective in the long-term.
These supplements are not listed on the prohibited substances list that ESL has adopted from the World Anti-Doping Agency. Below you'll find the best nootropics for gaming.
Summary
| Nootropic | Prohibited - listed in the WADA? | Average cost | Best taken |
| --- | --- | --- | --- |
| Rhodiola Rosea | No | $10/60 capsules | Chronically - effects build up |
| Cordyceps | No | $10/60 capsules | Chronically - effects build up |
| Maca | No | $8/100 capsules | Chronically - effects build up |
| Methylfolate | No | $14/100 tablets | Acutely - effects don't really build up |
| Selegiline | Yes, but effects last weeks after taking it. | $6/30 tablets | Chronically - effects build up |
| Phenylpiracetam | Yes, but effects last a few days to a week after taking it chronically. | $17/30 capsules | Chronically - effects build up |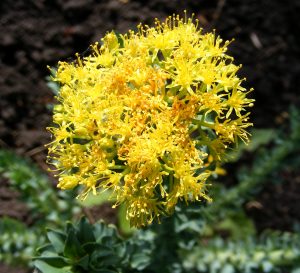 Type: Herb
Main mechanism of action: Increases dopamine and serotonin
Main benefits: Decreases stress, increases energy, improves focus, improves mood, decreases anxiety
Average cost: $10/60 capsules of 500 mg standardized to 3% rosavin, 1% salidroside
Rhodiola is a herb that has been used for centuries to treat a myriad of conditions including depression, anxiety, fatigue, among other things. Rhodiola is regarded as an energizing herb that increases levels of dopamine and serotonin in the brain. Rhodiola inhibits a critical enzyme called COMT that breaks down dopamine, norepinephrine and serotonin.[1] Because of this and because COMT is greatly expressed in the prefrontal cortex, it can increase dopaminergic activity in that area of the brain.[2]
The prefrontal cortex is thought to be responsible for focus and attention and is in fact the target of ADHD drugs including Adderall and Ritalin. Rhodiola also decreases anxiety in rats and users of Rhodiola often experience a significant anxiolytic (decrease in anxiety) from this herb alone.[3][4] Some users have even compared it to the potent benzodiazepines like Xanax and Valium.
Reported anecdotal benefits of Rhodiola
Increased focus
Increased energy and decreased fatigue
Reduction in stress
Greater control of emotions, i.e. staying calm in a tense situation
Improved mood
Improved cognition
Improved memory
When faced with tense situations it's extremely important that one remains calm and collected. Not only does it allow the player to think clearly but they can also focus better and not get jittery. Rhodiola can help in this situation by reducing stress, improving self-control, and increasing focus. These are 3 critical components that set aside the pros from the amateurs. This is especially true in first-person shooter video games such as Counter-Strike: Global Offensive in which some situations require a player to remain calm and focused like clutching for example; depending on the player, the flight-or-fight mode is often detrimental to gaming performance as it increases anxiety, decreases cognition, and causes tunnel vision.
Editor's note
I've used rhodiola on and off for years and its effects are quite noticeable when I'm playing games that require a lot of focus. In CS:GO, my aim is not only more accurate but I don't move my mouse as much when an enemy suddenly pops into view. Usually I'll overcompensate and move the crosshair a lot farther than where the enemy has popped up and I think this is mainly due to anxiety. I've noticed that Rhodiola has decreased this and actually eliminated it a few times. In tense situations I still feel adrenaline pumping, but I don't get jittery nor jumpy like I usually do. Also, an unexpected benefit is that I don't get upset as much when I lose a match and winning a match feels a lot more satisfying than usual, as though it's more rewarding.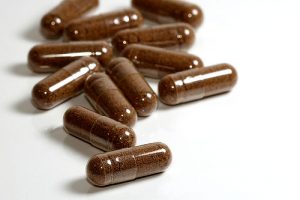 Type: Herb
Main mechanism of action: Increases dopamine and norepinephrine
Main benefits: Increases energy, improves focus, decreases reaction time, decreases impulsiveness
Average cost: $10/60 capsules of 750 mg standardized to 8% cordycepic acid
Cordyceps is a well-known parasitic fungus that was made famous by the game The Last of Us in which humans are infected with the fungus and become deformed or die. Luckily, cordyceps does not infect humans but it does infect ants in a condition known as zombie ants. The cordyceps kills the ant and emerges from its corpse like a chestburster from alien vs predator as it continues to grow. Anyway, in rats, cordyceps has been found to decrease monoamine oxidase type B (MAO-B) and increase tyrosine hydroxylase expression, resulting in an increase in dopaminergic neurotransmission.[5][6] Monoamine oxidase type B is an enzyme that metabolizes or breaks down dopamine and phenylethylamine (PEA). PEA is a natural dopamine and norepinephrine releaser that's structurally similar to amphetamine, however, because of MAO-B it has a very short half-life of only 30 seconds.[7]
By inhibiting MAO-B, PEA not only stays active for a longer period of time but it actually accumulates the longer MAO-B is inhibited. Selegiline, a drug used for parkinson's disease, is well known to dramatically increase urinary levels of PEA.[30] As we age, MAO-B increases which results in not only a decrease of dopamine, but also of PEA.[8] Cordyceps has been found to reverse this by normalizing MAO-B levels.[31][32][33]
Cordyceps also seems to act on the dopaminergic and noradrenergic system of the brain through a different mechanism than the ones mentioned previously.[9] Furthermore, cordyceps has been shown to exert an anti-fatigue effect during exercise in humans.[10] It's not known by what mechanism the anti-fatigue effect occurs, but it could possibly aid in long gaming sessions.
Reported anecdotal benefits of Cordyceps
Increased energy[9]
Improved mood[9]
Decreased fatigue[9]
Improved focus
Enhanced memory and learning[33]
Increased libido
Decreased impulsiveness
Decreased anxiety
Decreased reaction time
Editor's note
I have used Cordyceps on and off for a while now. For me, Cordyceps takes at least 3 days before the benefits are noticeable and it builds up the longer I take it. It very noticeably improves my focus allowing me to type faster with greater accuracy than at my baseline. This is very helpful in action-based games like DOTA 2 or League of Legends where finger accuracy and speed is what differentiates a good player from a bad player. In FPS games, I have noticed my reaction time greatly decreases and my aim is more consistent and even laser-like at times. I mostly play Counter-Strike: Global Offensive and my performance with the sniper rifle known as the AWP increases dramatically because of the decrease in my reaction time and the improved aim. I can also regularly get one-shot headshots with the desert eagle.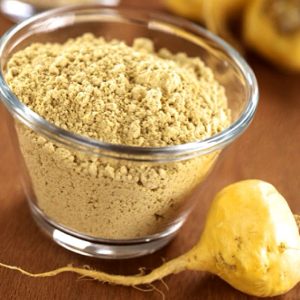 Type: Herb
Main mechanism of action: Unknown (affects dopamine and norepinephrine)
Main benefits: Increases libido, improves energy, improves focus
Average cost: $24/450 g of powder, $8/100 capsules of 500 mg
While this herb is widely known for its libido-enhancing properties, it's not often thought of as a stimulant. Maca is a herb used mainly for its ability to increase libido, increase energy, improve mood, and balance hormones. The last point is actually bogus, maca does not seem to affect hormones in any way, but it does improve erectile function, sperm count, and libido. This could be misinterpreted as being an in improvement in hormonal levels, however, maca has no effect on sex hormones in humans.[13][14]
Maca has been shown to increase both dopaminergic and noradrenergic neurotransmission in rats[15]. This can help with focus, energy, mood, and more. Increasing dopaminergic neurotransmission in the brain is key to improving gaming performance.
Reported anecdotal benefits of Maca
Improved energy
Improved libido
Improved focus
Improved memory and learning
Decreased anxiety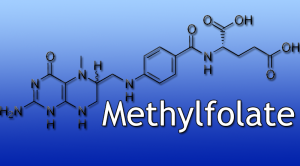 Type: Vitamin
Main mechanism of action: Increases BH4 and subsequently dopamine and serotonin
Main benefits: Improves mood, increases focus, decreases anxiety
Average cost: $14/100 tablets of 1 mg ($0.14/g)
Methylfolate is a precursor to BH4 (Tetrahydrobiopterin), a co-factor that works alongside the enzymes tyrosine hydroxylase and tryptophan hydroxylase to produce dopamine and serotonin.[34] An increase in serotonin can actually help gaming performance as serotonin is anxiolytic (decreases anxiety). In fact, selective serotonin reuptake inhibitors (SSRIs) are commonly used to treat anxiety disorders. Moreover, there are serotonin receptors that increase dopamine release, like the 5-HT1A receptor. Activation of this receptor induces dopamine release in the prefrontal cortex, striatum and hippocampus.[16] The latter two areas are not very important for gaming performance, but the prefrontal cortex is extremely important for gaming. This area of the brain is responsible for attention and execution function.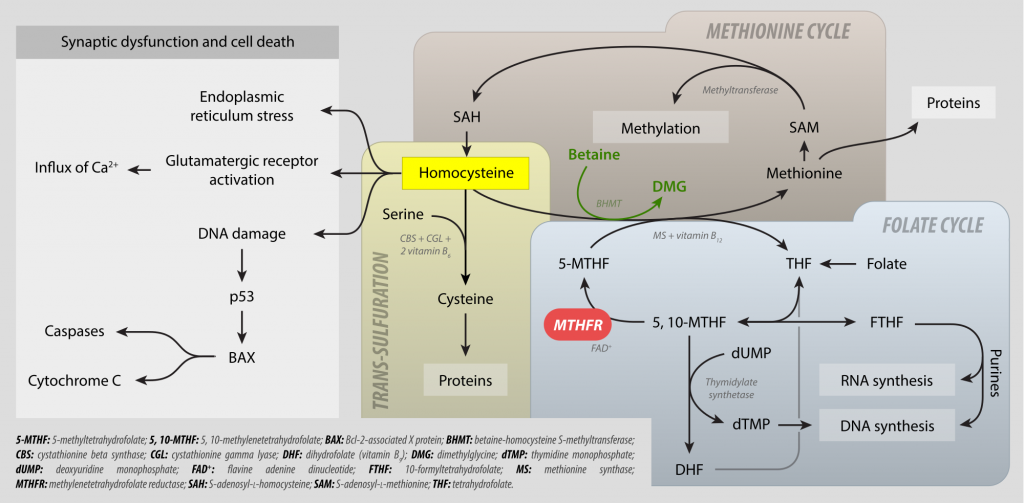 Executive function is a term that encompasses many cognitive processes including attentional control, inhibitory control, working memory, and cognitive flexibility, as well as reasoning, problem solving, and planning. All of these are involved in gaming, for instance:
Attentional control – Knowing what enemy to direct your attention to when there are multiple enemies facing you
Inhibitory control – Not acting on impulse the second you see an enemy, this can be useful when you're flanking an enemy and you want to wait until you have a clear shot on all of them.
Working memory – Remembering exactly where the enemy was a second ago and using that information to gain ground on them
Cognitive flexibility – Being able to think about multiple concepts at once. This is useful when you're trying to come up with a plan
Reasoning, problem solving and planning – Speaks for itself really
Methylfolate will likely never be listed as a prohibited substance under the World Anti-doping agency as it's nothing more than a vitamin.
Selegiline / Rasagiline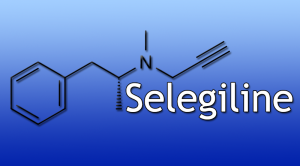 Type: MAOI
Main mechanism of action: Inhibits MAO-B irreversibly
Main benefits: Increases libido, improves energy, improves focus, decreases anxiety
Average cost: Selegiline: $6/30 tablets of 5 mg, Rasagiline: $17/30 tablets of 1 mg
Selegiline and Rasagiline are two different drugs with almost the same exact mechanism of action. Both of these drugs are used in Parkinson's disease to increase dopamine in the brain by irreversibly inhibiting monoamine oxidase type b (MAO-B). They bind to the MAO-B enzyme and form a permanent bond. Normally, MAO-B binds to dopamine and metabolizes it into a byproduct or junk that's useless and has to be filtered out by the brain. The brain is always producing new dopamine and without MAO-B, among others, dopamine would accumulate to potentially neurotoxic levels.
MAO-B is one of many enzymes that breakdown dopamine, the 2 main others being MAO-A and COMT.[28][29] However, MAO-B also breaks down phenethylamine (PEA), an endogenous substance that acts much like amphetamines, causing a release of dopamine and norepinephrine. You may have heard of PEA from reading about chocolate. Normally, PEA is broken down very quickly, about 5 minutes or so, after being ingested thanks to MAO-B being the primary inhibitor, but once MAO-B is inhibited PEA is allowed to roam freely for a lot longer until its minor metabolizers get a hold of it.[17][30]
Because of this, Selegiline and Rasagiline can increase dopaminergic neurotransmission to a significant degree. And in combination with PEA, dopaminergic activity is further increased.
Benefits of Selegiline/Rasagiline
Improved focus
Increased libido[27]
Increased energy
Decreased anxiety[26]
Selegiline is listed as a banned substance on the world anti-doping agency, but because it's irreversible, it's not easily detected. You can simply take a 10 mg dose a week or two before a tournament and the drug will not be detected in your bloodstream. MAO-B levels in the brain return to normal after 40 days while platelet (blood) MAO-B returns to normal in 2 weeks.[17][18]
You can eat dark chocolate to get a significant boost in focus and energy. Dark chocolate can supply you with enough PEA to feel its effects. You can also take a powdered PEA but PEA has a short half-life even when MAO-B fully inhibited so you will have to take it shortly before the tournament.
Selegiline vs Rasagiline
The main difference is the metabolism of these drugs in the body: Selegiline is metabolized into desmethylselegiline, levo-methamphetamine and levo-amphetamine while Rasagiline is metabolized into 1(R)-aminoindan.[22][23] The important metabolites are the amphetamines. While they are not active in the brain, they are active in the body and can cause side effects like orthostatic hypotension. And, they can cause false-positives in a drug test if Selegiline was taken a few days prior to the blood test.
Rasagiline does not have any amphetamine-like metabolites and is in fact not listed on the world-anti doping agency. So you can take it during a tournament without any problems.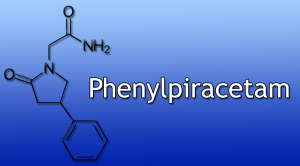 Type: Racetam
Main mechanism of action: Unknown (affects glutamate and choline)
Main benefits: Improves focus, increases energy, improves physical stamina
Average cost: $5/gram of powder, $17/30 capsules of 100 mg
Phenylpiracetam is a drug of the racetam class made famous by russian olympians who it as a doping agent. Phenylpiracetam is a stimulant that increases dopamine release and also upregulates dopamine receptors D1, D2 and D3.[11][12] This is unusual as stimulants normally downregulate these receptors. In theory, this could enhance the efficacy of caffeine and other stimulants.
Phenotropil considerably increased the density of dopamine D2 and D3 receptors by 29% and 62%, respectively. Scopolamine also increased the density of D3 receptors by 44% as compared to the control.
Reported anecdotal benefits of phenylpiracetam:
Improved focus
Increased energy
Increased cold resistance
Improved physical stamina
Increased motivation
Phenylpiracetam is listed as a banned substance in the World anti-doping agency. It doesn't matter as phenylpiracetam upregulates the dopamine receptors mentioned above. You can use phenylpiracetam for a few weeks to upregulate the receptors and stop taking it a few days before the tournament. It will enhance the dopaminergic activity of caffeine and other dopaminergic substances.
References
Let us know if you liked the post. That's the only way we can improve.